Chapin TSA Huskies Preparing For Competition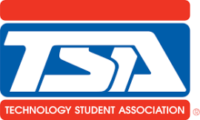 Bryan Allen
January 29, 2019
Nerves are starting to set in and the pressure is building as the day of regional competition inches closer and closer. Members of the Chapin Technology Student Association are preparing to compete at the regional level competition in one month to get the opportunity to go on to state and possibly nationals. Students are gathering materials together and putting finishing touches on their projects alongside their teams. TSA is a student association that allows those interested in technology to dive in and prepare for careers in a technology-driven economy and culture. So, if you are interested in architecture, manufacturing, or even graphic arts, then this is the club for you to practice these skills in an excellent working environment.
TSA consists of a variety of competitions which include Scientific Visualization, Photographic Technology, Music Production, and many more. Scientific Visualization is where teams of two individuals come together to design a 3D or 2D video that communicates a STEM topic or concept. Photographic Technology is one of the more popular ones that consists of having an expert understanding imaging technology based on a theme. Those selfies that you take on a daily basis could possibly be something that could be used in this competition to take you to nationals. Music Production is for all the ones that love playing instruments or singing because you get to produce an original piece that is going to play at the National Conferences.
Excelling in these competitions can take you to new places, one of the places includes the state competition in Fort Worth, Texas. Going to this conference will give you the opening to create new memories, cultivate new friendships, and succeed like you never thought you could. Being in this association is the way to go because this puts you on the path of future success and develop those leadership skills for future positions. Be on the lookout for next year TSA because next year because they are only looking for those who want to immerse themselves in the world of technology.