Easy Recipe for College!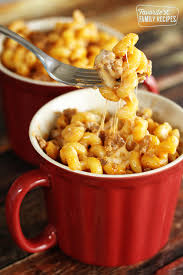 The school year is coming to an end and that means that many seniors are about depart and begin the next chapter of their lives. Many of these seniors will be starting a new life in a new city and maybe even a new state and that certainly is a major change. Due to this many will have to begin being completely independent; meaning cooking their own food. However, most college students do not have the time or the money to make big and fancy meals and that is why the following recipe is perfect for anyone about to be living on their own.
The following recipe is a 15-minute Beef and Noodles skillet recipe consisting of ground beef and noodles with a creamy cheese sauce. It will make approximately six servings, so even better for those busy nights!
Ingredients
1 pound macaroni noodles
1 pound ground beef
1 onion diced
11 ounces condensed tomato soup not prepared
11 ounces condensed cream of mushroom soup not prepared
salt and pepper
2 cups shredded cheese
Instructions
Prepare noodles
In a large skillet over medium-high heat, cook ground beef and onion together until beef is browned and onions are clear.
Add condensed soups and salt and pepper.
When noodles are done, drain well and add to skillet.
Gently stir in cheese
Serve and enjoy!