Escape Rooms: The Game VS. The Terrifying Reality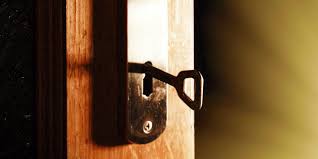 Imagine being trapped in a room with a group of people. An impending disaster hangs over your heads, like a guillotine hanging by a thin thread. You all know you need to escape, but you aren't quite sure how. All you can do is search for whatever clues your captors may have left. You hope against the odds that you'll make it out in time. To the majority of us, this would sound like our worst nightmare, but hundreds of thousands of people pay for this exact experience every year.
Over the last decade, Escape Rooms have gained explosive popularity. Starting with the creation of Japan's Crimson Room in 2004, there are currently over 5000 escape rooms worldwide! And as more and more people buy into the craze, people are starting to question the safety of these establishments.
According to an interview in a New York Times article with Escape Room enthusiasts and bloggers David and Lisa Spira, an escape room has the potential to make $125,000 a year if it sells out on weekends. Some owners even earn close to a half million dollars a year — a pretty tempting offer for entrepreneurs. In fact, there are now over 2000 escape room companies in the US, compared to back in 2014 when there were only 22. The vast majority of these establishments are homegrown businesses with only one or two locations. And with all these individual startups, it is very difficult to enforce safety regulations.
In early January this year, a fire in a Polish escape room resulted in the death of five teenage girls. Having the required sprinklers and fire exits didn't prevent the death of these girls. "The tragedy occurred primarily due to the lack of an effective evacuation route," said Leszek Suski, head of the local firefighting service in Poland. Half of the fun in escape rooms is the feeling of being locked in, but when it comes to fire and safety regulations this can be a major problem. These young women didn't die from being burnt and trapped by the flames in a locked room; they died from carbon monoxide poisoning because they couldn't find their way out despite the door being unlocked.
Safety routes need to be clearly marked and guests need to be guided to exits by nearby employees. "You don't have to give them a floor plan because it gives away the game," said Jim Bullock a retired deputy chief of the New York Fire Department and currently a fire consultant, "but you have to show them the way out."
Escape rooms are fun puzzles and great team building activities, but if we don't place stricter regulations on these attractions, the lines between game and reality may be crossed in a disaster. Thankfully the US has stricter regulations than Poland, but escape rooms don't have their own specific regulations. They fall under the same umbrella as amusement parks and buildings, which may not be enough. So, before joining an escape room, it falls to the customer to research and ask about their safety regulations.