Become a Husky NHS Member!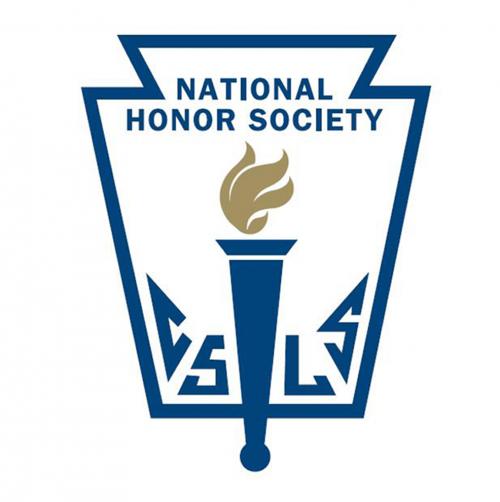 Are you a leader? A person of strong character? Are you willing to dedicate your time to serve others? Do you embrace your scholarship? If you answered yes to these four questions, then National Honor Society (NHS) is the organization for you! NHS is a nationwide organization for high school students in the United States that guides its students into making these four traits a focus and priority. It recognizes the accomplishments of its members and also pushes them to become more involved in not only their school, but their community as well.
The first step into becoming an NHS member is to be a sophomore or junior, have grade point average of 90 or above, no referrals, or other disciplinary negatives on your permanent record. If you meet these requirements then you will be able to complete the application which consists of a resume, essay, evidence of at least 30 out-of school community service hours, and 2 recommendation letters; one from a teacher and another one from someone that administered the service hours.
If accepted, the member will attend the induction ceremony where they will be recognized along with the rest of the members. The ceremony will usually consist of the lighting of the candle which will symbolize the commitment to the organization, speeches from the officers, and a speech from a special guest. If the inductee wishes to take a further step into their involvement with the organization, they can apply to become a senior officer or junior representative. The officer positions will consist of president, vice president, secretary, treasurer, and parliamentarian. However, in order to apply to the position of president, vice president, or secretary, one must have held the position of Junior rep their junior year.
To maintain the membership in NHS, one will have to pay a 25-dollar fee, maintain the grade point average of 90 or above, along with noteworthy attendance to the meetings, and exceptional presence at school and NHS functions.  As for the community service, the member will have to maintain 20 hours of community service, 5 hours of school service, and 2 service projects per semester.
National Honor Society is an experience that doesn't only provide a sense of fulfillment, but also opens a world of opportunities. If you wish to apply, you can pick up your application at D259 with Mr. Logsdon and it must be submitted to him by March 29th before 4 P.M. The best of luck to all that apply!