David Santacruz : The Jack of all Trades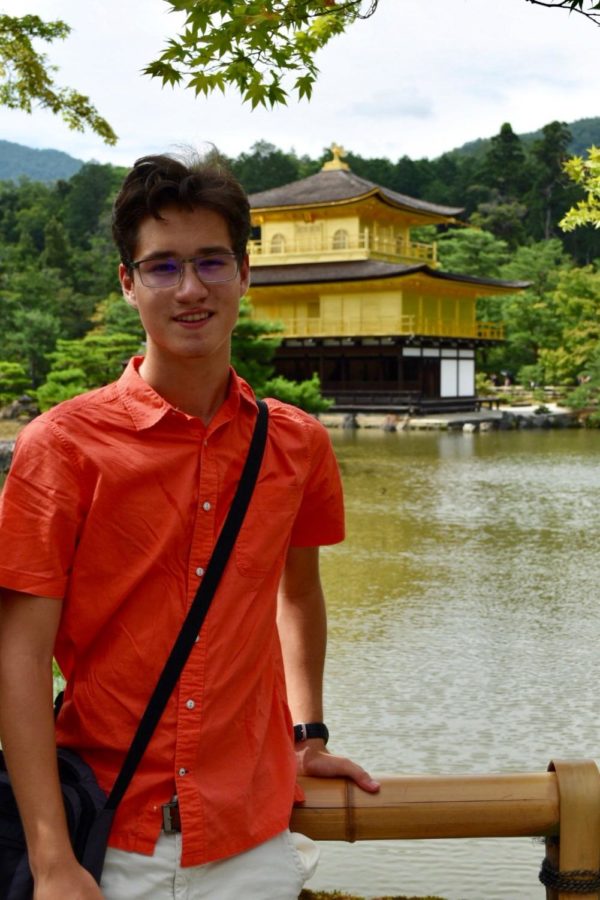 You can find him running on the field, on the stage playing the cello, or in class working on his AP Physics homework-this talented individual is David Santacruz. David Santacruz, a junior at Chapin High School is the embodiment of hard work and dedication, as reflected through his enrollment in cross country/track, orchestra, and multiple advanced courses.
Santacruz has the best of three worlds: music, athleticism, and academics, however, he also has constant stress chasing him and challenging him on the daily. He has had to learn ways to manage the pressure that emerges from his schedule. He describes time management as his "best friend" as his junior year has forced him to "prioritize and sacrifice time with friends to attain success" Santacruz is someone that we can learn from because his achievements and 4.0 GPA prove that to handle schedules like his, time management and discipline are key.
To alleviate the stress, he often finds himself "hanging out with friends or relaxing alone." He is aware that the strain attached to keeping his grades up, maintaining his PR, and learning his music is inevitable, but he says that there are ways to "prevent a good amount of it." Like mentioned before, Santacruz has begun to master time management, therefore he always gets his work done even if he is not motivated because this is the best way for him to get ahead and "beat stress at its own game."
Santacruz does not plan on slowing down any time soon as he expects his schedule to "get way crazier" his senior year.  He is conscious of the fact that senior year will demand him to maintain his speed, as his responsibilities will most likely increase. His onerous junior year will prepare him for senior year, when "road meets the rubber."
Throughout his high school career, Santacruz has made an impression on all of those who cross his path. Carson Ailyas, a junior at Chapin described him as someone who "thinks outside the box" and "doesn't mind helping others." Jae Hwang, a senior at Chapin says that he is "driven because when he has a goal, he makes sure it is accomplished." Both students believe that he isn't only a "great friend" but an "exemplary student that we can all learn from."
As he has gotten older, he has realized that people will always try to tell you how to lead your life. He advises future upperclassmen to "not walk on a path someone has already walked upon" and that as more concrete and mature decisions are made, one should "build their own path, challenge themselves, and success will find them."
Clearly, Santacruz is an individual who is not afraid of a challenge and who is willing to define for himself what hard work will be needed to accomplish his goals. He still has another year before he departs to college, but there is no doubt that he will not slow any time soon and continue to surprise us as his high school journey continues.