A second Cold War is about to turn into a Third World War.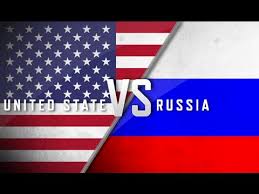 Sam Cromer, Staff Writter
April 25, 2018
A second Cold War is about to turn into a Third World War.
In the most recent decade, the United States and the Russian Federation have been building tensions. Very similar to that of 60 years ago between the US and the USSR. With the invasion of Crimea to the most recent missile strikes on Syria, it seems like the two nations have been competing for who can go the furthest without starting a war. However, in April, a sequence of events from both countries has led to fear of an escalation into total war.
On April 13th, the US launched a second wave of cruise missiles to destroy Syrian chemical bomb compounds. These were used by the Assad military to kill civilians / US-backed rebels. In the process of destroying these facilities, over 100 Russian military personnel were killed. The Kremlin was quick to respond saying the plan to retaliate. "We could take Europe in 60 hours." Said, President Putin.
After these responsive threats, European / North Atlantic Treaty Organization countries were quick to act. Some 10 thousand NATO troops were launched to the Baltic – Russian Border. By Russia, this is viewed as aggression, by Europe, defense. "We will defend our allies." Commented the US General Secretary to NATO.
Russia retaliated by having their new 'Stealth Hunting' submarines chase a UK Royal Navy Warship.  With the two vessels changing course to escape and pressure, combat has nearly ensued but the Royal Navy ordered a stand down.
No one is certain what will happen next but if things continue in the same direction, we can expect war, or worse.