Spotlight on Christian Carmona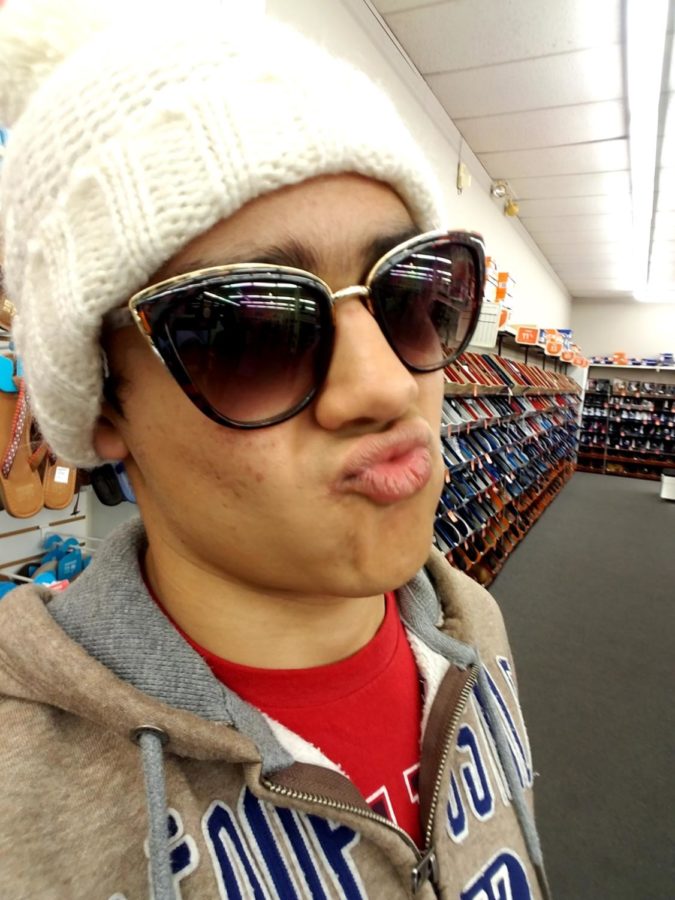 It's crunch time as the new spring semester brings new challenges and new worries. Involved in academics, sports, and musically inclined, Christian Carmona has the best of three worlds. Many would question how he is able to juggle school, sports, music, and still have free time to be a teenager.
Most students struggle with time management while others find ways to manipulate their schedule. Carmona is one of those few students who manages their time wisely and whom we can learn from. Participating in orchestra, mariachi, guitar, AP music theory, and the El Paso Youth Symphony, Carmona is a musical connoisseur. Constantly exposed to music, whether it was through the radio or on the television, his love for music flourished.  "I've always tended to listen to music actively. I've always liked the sound of organized sound", Carmona reminisced.
It is no surprise to found out that musicians put in countless hours of practice to perfect their art and Carmona is no exception. To balance school, sports, and practice time Carmona would base his schedule around his workload, "Well, during cross country season, I already had a set amount of time take away from my schedule; usually it would take off about an hour or two, and depending on the amount of homework that I had, I would set a certain amount of time that I would use for music practicing. If I had a lot of homework, I'd use less practice time. If I had not so much homework, I'd use more practice time."
When asking fellow students about their thoughts on Carmona, they gave him their compliments. Alexa Oaxaca, Junior at Chapin High School said, "Christian is an exemplary, well-rounded student. The fact that he has so much on his plate and still manages to excel in everything is something very admirable. Not only this but he is also super friendly down to earth guy." Anthony Ortiz also a Junior at Chapin says, "Even though I have not known Christian for a long time, I do see that he is a hardworking determined student who challenges himself every day. He is a dependable, responsible person and along with that a good friend."
Those who want to learn an instrument or want to pursue music Carmona encourages you to try but, "Persistence, dedication, and patience are key. It's just like bodybuilding, you can't obtain that "spring break body" in one week. No, you must put in the work. It's a lengthy, perhaps even tedious at times. However, if you truly do desire to achieve a great sound out of the instrument you decide to play, then you will achieve the pretty sound." Carmona is a role model for students who want to expand their horizons and his advice is something to ponder upon.