Spotlight on William Lucker
Gabrielle Franklin, Author
October 31, 2017
William Lucker is a versatile student at Chapin. He not only plays tennis but marches with the band and still keeps up with AP and PAP classes.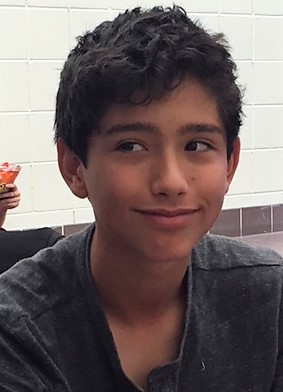 Q: How do you balance school work and extracurricular activities?
A: "You try your best, but if you are taking hard classes and two sports, your grades and amount of sleep will suffer."
Q: What college do you want to go to? What do you want to do for a career?
A: "I want to go to UT Dallas and have a computer engineering major and an electrical engineering minor."
Q: What position do you play in tennis?
A: "I play boys doubles two and singles number five, both in varsity."
Q: What do you do in band?
A: "I march a tenor sax in band."
Q: What do you do before games and competitions (football and tennis)?
A: "I try to 'hype' myself up as much as possible to motivate me to do my best."
Q: What do you do in your spare time?
A: I sleep, do homework, workout, and watch videos."
Q: What motivated you to stay involved in your activities?
A: "The people who I am with during the games, competitions, etc. [motivate William Lucker]"