Timothée Chalamet is Hollywood's Next Big Star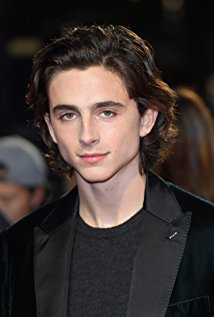 Hang on for a minute...we're trying to find some more stories you might like.
After the 90th Academy Awards, some films walked away with more recognition than others. Guillermo Del Toro and his movie the Shape of Water was the big winner while some Best Picture films didn't walk away with any awards. One of the biggest winners that walked away empty handed was Timothée Chalamet who had a large role in two of the Best Picture nominees.
Chalamet was a winner before the first award was even handed out. Chalamet is the youngest Best Actor nominee in nearly 80 years and had he won, would've been the youngest winner of Best Actor all time. While he lost to Gary Oldman at this year's awards, he still has 7 years to break the record.
One of the best picture films Chalamet was in was Lady Bird by Greta Gerwig. His role was as a supporting actor and complemented Saoirse Ronan in a beautiful way. When Ronans character "Lady Bird" leaves her lifestyle as a Catholic daughter, we see Chalamet appear as that outcast that "Lady Bird" is looking for. Chalamet is an obstacle that she must overcome and his character allows for a sense of discovery outside of the cliques that we see in the rest of the movie.
The leading role that got Chalamet nominated for Best Actor, and arguably got the movie its Best Picture Nomination, was his role as Elio in Call Me By Your Name. The performance put on by Chalamet was truly touching between not only his lover in the movie but also his father and mother. The genuine expression of emotion that Elio expresses only complements the cinematography that shows off the beautiful Northern Italian landscape. This performance was his first leading role in a movie yet he has some scenes that make it look like he's been doing it for 20 years. A particular scene would be in the final minutes of the movie where Elio sits in front of the fireplace and acts throughout the credits. He says not a single word yet is able to express the whole emotional story-line through only his facial expressions.
In all of his movies, Chalamet is able to provide a character that complements the film in two completely different ways. In Call Me By Your Name he plays a critical role of the powerful love story and in Lady Bird he is able to take on this rough and tough outcast character that Gerwig has created for him. His dynamic characters he is able to play only shows how Chalamet is on the rise as one of the greatest actors of our time.