Pick of the Flicks: The Last Jedi
Rion Sims
January 26, 2018
Hang on for a minute...we're trying to find some more stories you might like.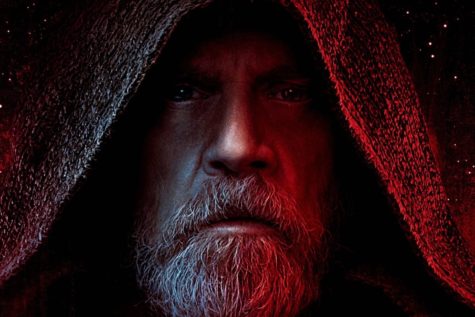 The long-anticipated wait for the next Star Wars movie had finally ended. The eighth movie of the popular franchise, in my opinion, came in meeting all the hype that was built up over the two years of production. Since the previous movie was criticized for being a copy of the original Star Wars, fans were expecting for the new film to follow in its footsteps. To many of the fan's surprise, the tone of the movie was something entirely new to the Star Wars universe. Although the overall tone of the movie was different, the change has brought in mixed reviews. I honestly don't see why so many people hate the direction that the director went with. From the beginning, it feels like a different movie.
The movie picks up right where the previous movie, The Force Awakens, leaves the audience. As most fans would guess the movie consists of the main protagonist Rey trying to get Luke Skywalker to teach her the ways of the force. Rey's force ability is stronger than she realizes and this leads to her crossing paths with the antagonist Kylo Ren. I won't say much more because I know that some people haven't seen it. The movie, in my opinion, is very good and is worth the watch. There are some parts that make you think, "Did that just happen?" or "Was that really necessary for them to put in?" but it all comes together in the end I guess. This is definitely worth a trip to the movies.