Cool Crank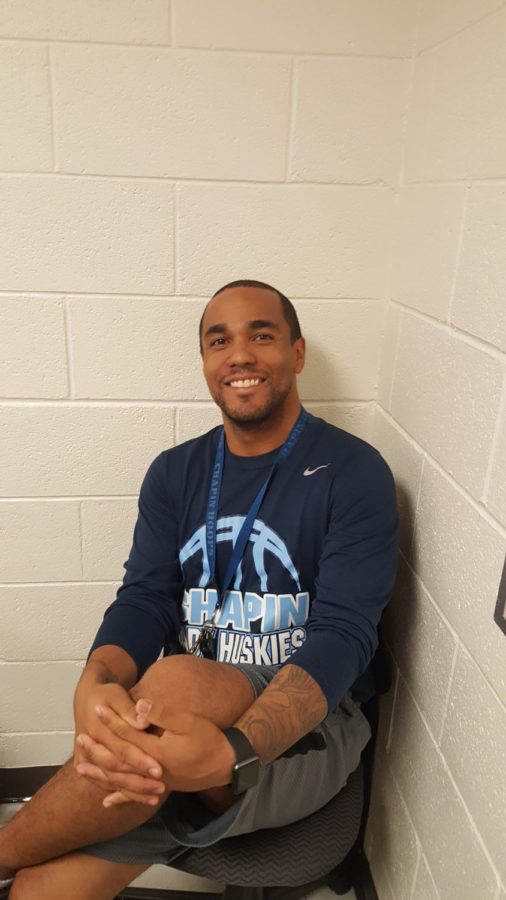 Sam Cromer, Staff Writter
November 1, 2017
Did you know one of Chapin's math teachers plays video games? Our own Mr. Crank, teacher of Algebra II, Pre – Calculus, and basketball coach loves video games! "Yes I knew he played video games." Commented Sophomore Alex Yoder.
But why does Mr. Crank play video games? "I play video games, because I am very competitive" said Mr. Crank when asked this question. When asked what he thought of Mr. Crank's gaming career, one of Crank's students, Pedro Aguilera, responded with, "I think that Mr. Crank should be able to play video games, because if that's what he chooses to do in his spare time, let him."
Like most gamers, Crank started off gaming at an early age. "I started in the late 80's or early 90's." Unlike some older gamers, Mr. Crank likes keeping up to date with his hobby, "the current games I am playing are Destiny 2 and Witcher 3." This brings up another question, do Mr. Cranks's students play video games just like he does? "I play video games, because they are fun and relieve stress." Commented Alex Yoder. Pedro Aguilera said, "I play video games, because they are a fun and exciting way of entertainment." Crank fulfils his educational requirements then plays video games, and encourages students to do the same.
If you were to ask Mr. Crank before leaving his class, what his favorite video game was he would respond with, "My favorite is Bioshock, because of it's cool setting and story."