Why we should get rid of standardized testing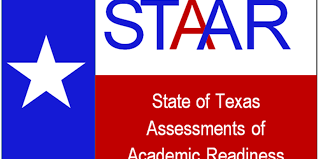 There is a huge problem in our education system and it's what you may not think it is. It is standardized testing like the STAAR, SAT, NMSQT, and the TSI. These tests are pretty much worthless, and they are negatively affecting students in our public-school education system. 
The school system needs to get rid of these tests as in the long run, they are not helping students and only making it worse for them to proceed on to the next grade level. And I'm not the only one who feels this way, an organization called the National Resolution on High Stakes Testing which calls on government officials to reduce standardized testing in our schools, has been endorsed by hundreds of organizations, and over 13,000 individuals. Here are a few reasons on why we should get rid of standardized testing.
The first reason why we should take away standardized testing is because standardized tests don't provide any feedback to students on how to perform better. The results aren't even given back to the teachers and students until months later, usually during the summer break, and there are no instructions provided by test companies on how to improve these test scores. Students don't usually know what questions they got wrong and must guess what they need help with. 
Another reason is that because so much emphasis is placed on standardized test results these days, teachers are spending more time teaching the test. If there is something that is interesting, compelling, or useful to the development of a student's education, but it is not going to be on the standardized test, then there really isn't any incentive to cover this material.  Instead, most of classroom time consists of either taking the tests or preparing for the tests, and this shuts out the possibility of learning anything new or important. You always hear students complaining about not using anything they learn in the class, in the real world. Now is the time to change that. 
And the final reason is that these types of standardized tests cause stress in students and according to recent studies, can cause psychological harm. These tests shouldn't be putting students through this and it's about time to end it. Something we could do to replace standardized testing is by having students take an exam which pertains to what they learned that year but not make it so serious and have the students get immediate help on a subject they don't understand.