Summertime traditions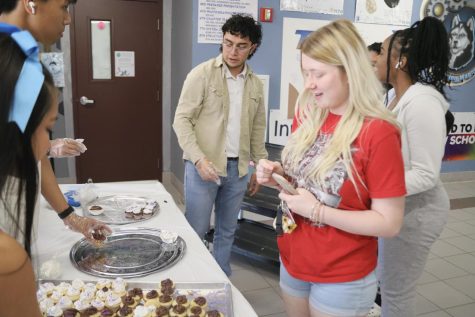 With the coming of agua frescas on hot days, many students have different summer traditions. For these students, it revolves around family. 
 Junior Brenda Alarcon spends her time selling refreshers out of her dads food truck. 
"I always look forward to summer because ever since I was a little girl, I would go with my dad helping him sell drinks and candy out of the truck." Brenda said.
Freshman Jenny Lopez tends to spend her summer away from Texas. Jenny travels to their home in florida. 
"I love having my house in Florida, I love the beach, the pretty cities near me" Jenny said. Everything about being able to spend summer in Florida is so perfect to me."
While some students go away for the summer, Senior Daniel Hernandez works all summer long with his father in construction. 
" I have worked with my dad over the summer since I was like 14 years old. I don't mind working with my dad at all, it's pretty cool to see all of the projects come together." 
Senior Destiny Baker goes home for her summers.
"I miss Germany. I love going back in Summer, seeing everyone I love." Destiny said. "It's humbling to go back and forth from 2 different cultures every year, and it always gives me perspective.
These students have individual traditions that are unique to them, and that's what makes summer so special to them.