What Chapin students and teachers did for Halloween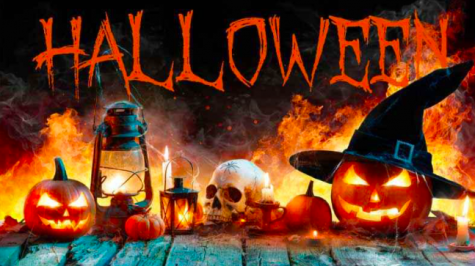 Halloween is a holiday celebrated annually on October 31 around the world in different ways. Last year not many people got to celebrate this holiday because of COVID-19 but this year everyone who wanted to celebrate the holiday was able to. " I wasn't going to go trick or treating, but my parents said I had to go with my brothers to take care of them. I ended up taking most of their candies any way so it was a win-win situation," said Senior Scottie Paige.
Most of our students went trick or treating with their families but some of our teachers also participated in giving out candies and taking their children out to trick or treat one of the teachers that participated in giving out candy was Spanish teacher Luis Maldonado
"Instead of going out to ask for candy my kids wanted to give out candies and honestly that just saves me a lot more money on gas" said Luis Maldonado.
Another one of our teachers who participated in Halloween was Zulema Macias who went trick or treating with her son " He dressed up as a PJ mask and he looked so cute" "We left our house at around six-thirty pm and got back around seven-thirty, it was nice that so many people participated with Halloween this year I just can't imagine having to back into lockdown and not do anything fun for the holidays." said Macias Zulema.