Chapin High School Memorial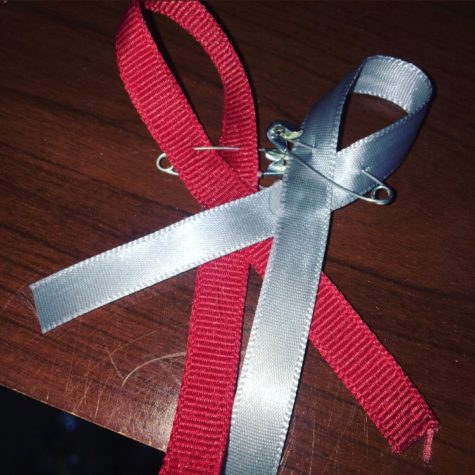 On April 20th, Chapin High School had an occasion to honor the victims of school shootings or protest for tighter gun control. About 16 weeks into 2018, there have been 17 school shootings from grade levels K through college/university. The recent school shootings have caused students to take action  
Tired of being silent, protests manifested themselves throughout the nation. In the Granada Hills Charter High School in Los Angeles, students laid on the football field to spell out "Enough." At Columbine High School, students let go 17 balloons in memorial for the 17 victims in Florida. Emma Gonzalez, a senior at Marjory Stoneman Douglas High School, gave a speech in a gun control rally. In other schools, students were walking out of class.  
Moreover, Chapin High School decided for their voice to be heard. However, some students didn't even know there was a walkout. My question to Chapin High School Students who knew about the walkout was this: Are you going to walk out there in memorial of the victims in school shootings?
Chapin High School's Junior Student, Madeline Acosta, walked out of class to join the rest of her peers. She emphasized that it was memorials for the student who were " victims of the mass shooting in Florida." However, Madeline was disappointed with the organization there was in this event. "When I was heading down towards the football field," Madeline stated, "I started to hear the names of the victims. But when I arrived, the teachers told us to go back to second period. There should have been more organization and more time honored to the student." 
Nathan Perez, another Junior Student, didn't participate in the walkout since he feels that there should be more gun control. He is "a big supporter of the Second Amendment" and believes that this was the reason behind these mass shootings. Nathan emphasized that if the victims were to be honored, "it should had been longer and more organized than what took place." 
Caelan Roche participated in the walkout. He stated that this event was a memorial and "in no way protesting against the Second Amendment." Caelan also stated that "the schedule of the event should have been enforced. It seemed rushed because it was supposed to be 17 minutes and turned out to be five minutes." 
The Chapin High School memorial for the victims in Parkland High School in Florida was brief. The scheduled time and the actual time were off. In the beginning, hardly anyone knew about the memorial. There should have been better organizations and, like the rest of of peers stated, more time to honor these individuals.