Debate Team At The University Interscholastic League Event on 3/23/23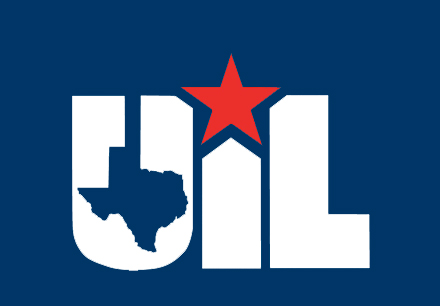 The University Interscholastic League event took place on 03/23/23. The event took place at Desert Hill Middle School. The timelines for the events are as follows. At 8:00 AM, there was a check-in for all speech events. 8:30 AM were Prose/Poetry Prelims. 10:00 AM drew for Extempt with the Prelims at 10:30. At Noon were Prose/Poetry finals. 1:30 PM were Extempt draws and Finals were at 2:00 PM.
The Lincoln-Douglas debates had 3 rounds. Each at different times. round one was at 3:00 PM, round two was at 4:00 PM,  and round three was at 5:00 PM. The semi/quarters took place at 6:00 PM and lastly the semis/finals took place at 7:30. There was no data if there were any finals after 7:30 PM. 
"Chapin did well," senior student Isaiah Diaz said. "We had placements in two events, taking 1st in informative exempt speaking and 1st along with 3rd in prose. Allowing us to send 2 people to regionals"
He believes they could perform better if they had been recruiting "more enthusiastic" people for debate. While he does feel the event went "pretty smoothly" the event would've done better if they had more judges. With the deficit of judges, the event was still organized enough, according to Isaiah.
"There were great competitors for 5A events," Isaiah said.
"We did well in the UIL tournament," senior Nathan Fauth. " I felt that Chapin's performance was even though we didn't take top tier, we still had several members going to state."
He thought the debate team should've done better.
"Definitely debate, we just did not do the best," Nathan said. "There were decent opponents, but we did well."
Nathan said the opponents got the best of those that did well. The event was organized with the volunteers being very professional, even if some of the judges were inexperienced, according to Nathan.
"For a district tournament, it was pretty challenging, yet evenly matched," Nathan said.
Nathan enjoyed the UIL district tournament event.
"Very proud of all the Chapin Speech competitors," debate teacher James Thompson said. "Each of them did their best, and it showed in the results."
The school's performance in the speech was a shining point to debate Teacher James Thompson.
"I think a little more advanced preparation could have elevated our performances even more," Thompson said.
Thompson wanted to see improvements in his students. He felt the events were well run and the competition "overall was very fair."
"While many of the judges were great, I feel a little more advanced in training the judges could have smoothed over some rough spots," Thompson said.
It's heartwarming to hear that those that attended the event enjoyed it. Great to see our team performing there during the UIL event!