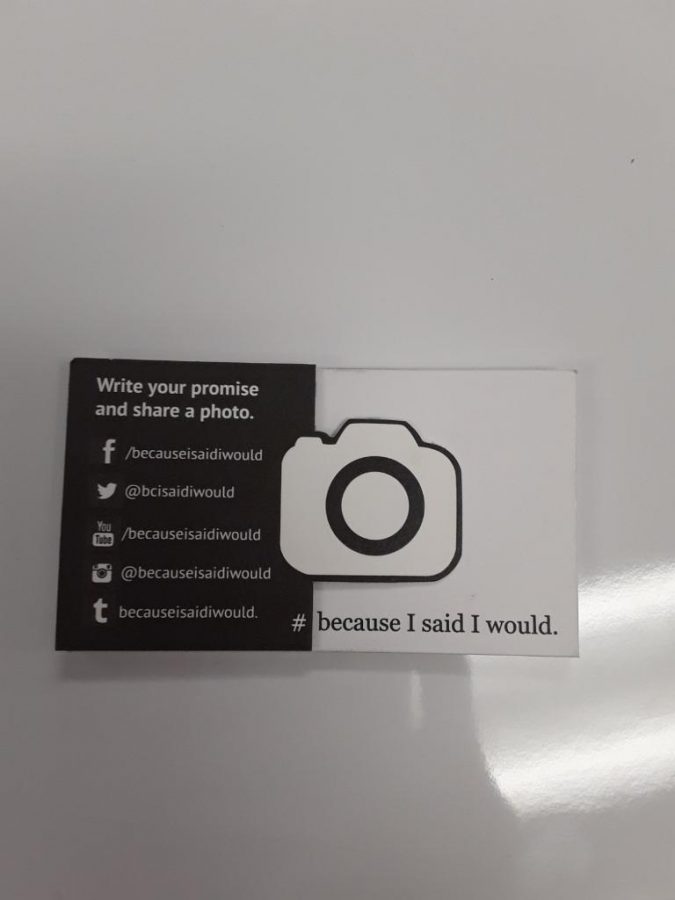 Students are crowding in the front door to get into the gym. As everyone sits down a man comes up and starts talking about "Because I said I Would". "Because I Said I Would" is a social movement and nonprofit dedicated to the betterment of humanity through promises made and kept. Alex Sheen is the founder and promoter of "Because I said I Would". He goes to schools all over the state talking about his story and motivating kids and teens all over. 
     "I thought it was a pretty cool about what he talked about and he came all the way here to talk to us," sophomore Tristian Endlich. 
     The "Because I Said I Would" program travels across the country going to different schools to talk to kids and teens. During the school assembly, they share stories of personal accountability from around the world. These stories encourage the students to really think about the words they say and the promises they make. And it also inspires them to make and keep promises to better themselves, their school and their community.  
     "We are changing lives through Promise Cards, chapters of volunteers, character education in schools, and awareness campaigns with global reach," said speaker Alex Sheen. 
Because I said I would has engaged over 160,000 students across the country through school assemblies. 
       "He was a super cool guy and his message was really motivational and emotional," junior Carlos Hernandez. 
       For high schools they have set up a program called Chapters. This program is for students and it provides opportunities for service learning, personal development and volunteerism through the practice of personal accountability. Students go through seven lessons and participate in four volunteer projects. A couple of students have already joined and are going to start soon.  
   "I like how Alex came and just talked to us about his life and it just motivated me too join the program," sophomore Andy Inostroza.