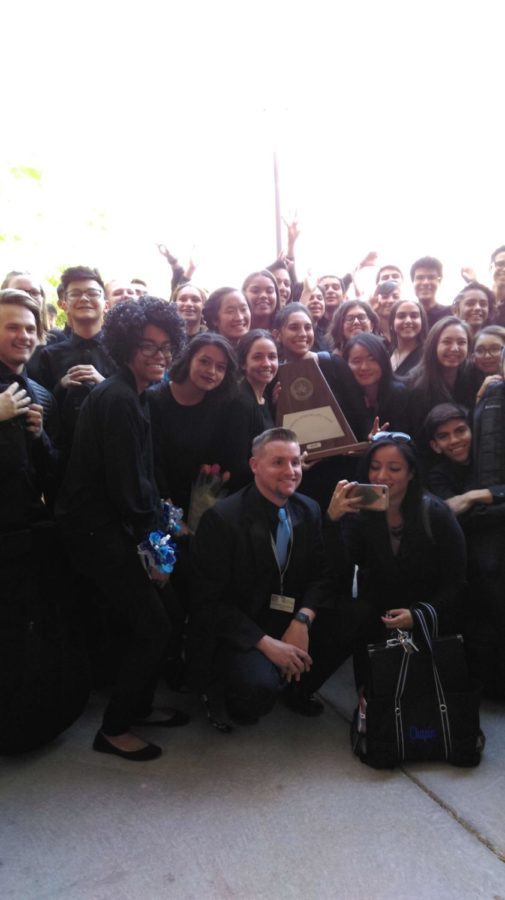 Recently on April 19th and 20th, 2018 the Chapin High School Orchestra and Symphony finally brought home the gold with a superior division in their UIL Contest. There is no doubt that the hard-work and dedication of the students, Orchestra Director Margarita Mendez, and the co-Directors of Band, Arturo Uribe, and Christopher Lawhorne, shined through their performance.
The Chapin Orchestra had been on a streak with a shortcoming of scores. Since 2013, they were unable to receive a perfect score of all 1's (If you're unfamiliar with the scoring system for fine arts activities, it goes from a scale of 1-5, 5 being the lowest score and 1 being the highest score). After countless hours of rehearsing, improving technique, and individual practicing, they finally achieved sweepstakes. This was also the first year Chapin had taken a symphony group and it was a major success with straight 1's from the panel of judges. Orchestra and Symphony member Alexa Oaxaca exudes, "It was stressful at times and definitely hard work was put into it, but all of the long practices and the stress was worth it because we accomplished what we were striving for. It was an amazing feeling to hear that we got sweepstakes". When interviewing members of both groups, many had said they were certain that they had yet again gotten an imperfect score. "At first, I felt like we didn't get sweepstakes because I was used to getting mixed ratings from the judges, but when I found out we got sweepstakes I knew all the hard work paid off," sophomore Andrea Pinedo says.
The bar is now set for the Chapin Orchestra and Symphony group. Many of the members claim they are excited about the next UIL competition to prove to themselves they are capable of doing what they set their mind to.