Wes Anderson's Stunning Stop Motion: Isle of Dogs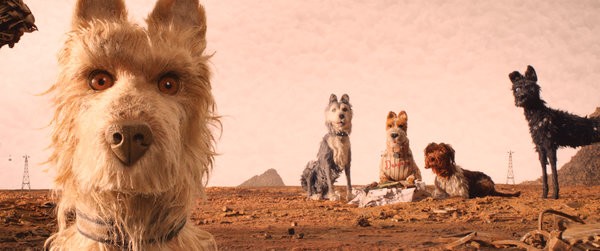 Wes Anderson's newest film Isle of Dogs is a beautiful stop-motion picture that lives up to the standard that Anderson has created through all his projects. This project was covered up by opening weekends such as Quiet Place, however, deserves attention as one of the best films of the year.
Isle of Dogs (a play on words for the phrase I Love Dogs), is a film that takes place in Japan and tells the story of all dogs are banished to "Trash Island" because of an infectious disease they have. The movie tells a story of a young boy named "Little Pilot" that wants to save his dog as well as save man's best friend.
The stop-motion of the movie is extremely fluent and the visuals and intricacy of the settings make it hard to imagine how much time and patience was required to make this movie. The story is a comedy with no forced humor. The movie has natural humor that does not feel forced. Anderson creates characters that fit very well with the personality of their actors and accommodates well to his all-star cast including Scarlett Johansson, Edward Norton, Bill Murray, Bryan Cranston, Tilda Swinton, Jeff Goldblum and Frances McDormand.
Isle of Dogs is a great addition to Anderson's movies and will likely receive a nomination for Best Animated Film and has the potential for a nomination in Best Original Score. This movie is worth watching for any moviegoer just as much as all the other films topping the box office right now.