The Shape of Water: Movie Review by Alexa Oaxaca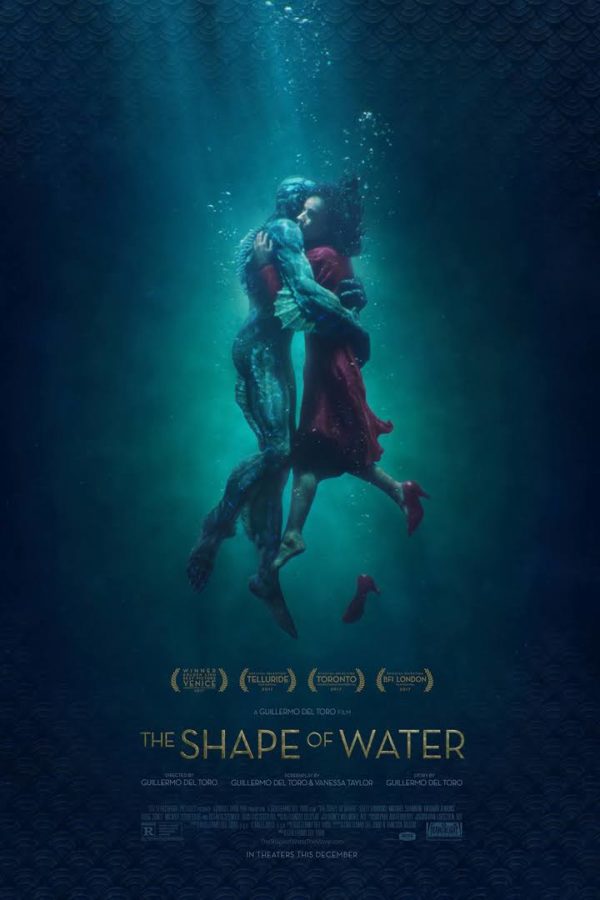 The Shape of Water is a film that breaks the boundaries of creativity. Guillermo Del Toro, the director, once again demonstrated his capacity for creating a film that supplements the audience with something unexpected and original.
Set in the 1960's the film explores the story of a mute woman, Elisa, who falls for an amphibian humanoid who is being studied by the government in the underground secret lab in which she works as a janitor. The creature is tortured in order to extract all the secrets that will make it a powerful weapon to fight against the Russians during the time of the Cold War. Amid this darkness, Elisa, comes and helps the creature as she knows the hardships that he is being placed under. She begins a friendship that soon blossoms into a romantic bond.
The way in which the relationship is built is very clever, as they both communicate through their actions thus growing closer by sign language, body language, and music. The relationship is beyond meaningful for the fact that Elisa is finally able to be with someone who understands what It feels like to not be able to communicate the way that is dictated normal.
The film has also been critically-acclaimed as demonstrated by its prevail in the recent 2018 Academy Awards where it was nominated in 13 categories and won 4 which included best director, and best picture. The public has also demonstrated its fondness for the artistic film as it currently has a rating of 92% on Rotten Tomatoes.
The film is very different from any movie that I have previously seen. It is artistic, heart-wrenching, thrilling, and shocking. It contains a message of creating relationships beyond the superficial, with a bond that is unexpected by many.
Rating:9.5/10